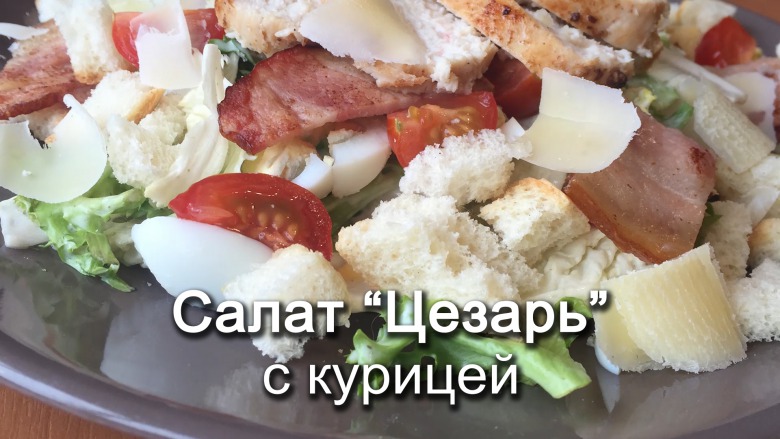 Ingredients
Mix leaf salad 150 g
Chicken breast 1 PC.
bacon 40 g.
Cherry tomato 4 PCs.
Quail eggs 4 PCs.
Crackers 20 g.
Dressing for Caesar salad 40

Charm for 1 serving
Caesar salad is not less popular than salad. The idea of salad was offered-American Italian-born Caesar Cardini in the 20-ies of the last century.
Variations on the theme of Caesar very much. The recipes meet and meat, fish, seafood, and other ingredients that have no relation to the classical recipe of Caesar salad.
As far as after the manifestation of gastronomic fantasies, the resulting salad can be called a "Caesar" salad is the question. The main thing that was tasty.
We will cook the famous dish – Caesar salad with chicken, the recipe of which should know every woman.
Preparing this salad is quite simple.
Cooking
Fry the bacon until Golden brown.
Salt, pepper and fry the chicken breast in the same skillet.
Add the sauce into salad mix and stir. Spread on a plate.
Cut the cherry tomatoes and boiled quail eggs into 4 pieces. Spread on a plate.
Add the croutons, bacon and chopped slices of chicken breast.
Sprinkle sliced Parmesan cheese.
Bon appetit!