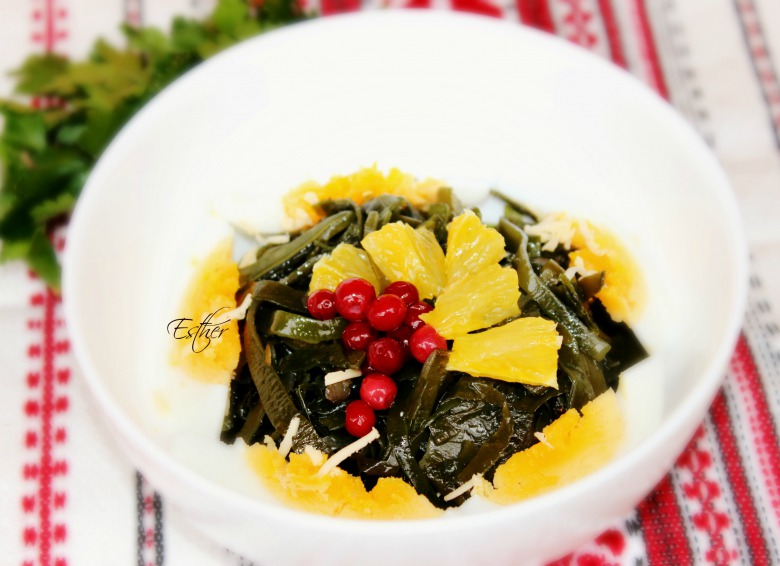 Ingredients
sea Kale (Laminaria) 100 g
eiza kurac 2 PCs.
cranberries 2 tsp
oranges 0,5 PCs.
cheese 1-2 tsp.

Charm for 2 servings
My greetings to you dear hostess!!!
Today, I want to buy you a very vitamin salad, which includes mega vitamin product, the gift of the sea, enhances the immune system and has antiviral activity. And it is — Laminaria — seaweed.

Cooking
Hurry to the store and buy pickled laminaria.
Boil eggs and cut them into wedges.
Peel and cut orange. Grate cheese.
Defrost the cranberries.
In a salad bowl lay out the seaweed, sprinkle with cranberries, orange slices and rubbed cheese.
You can pour olive oil.
Savory you I be zdorovenki!!!